Advice From a Senior SLP: Finding Your First Therapist Job
01 Feb 2022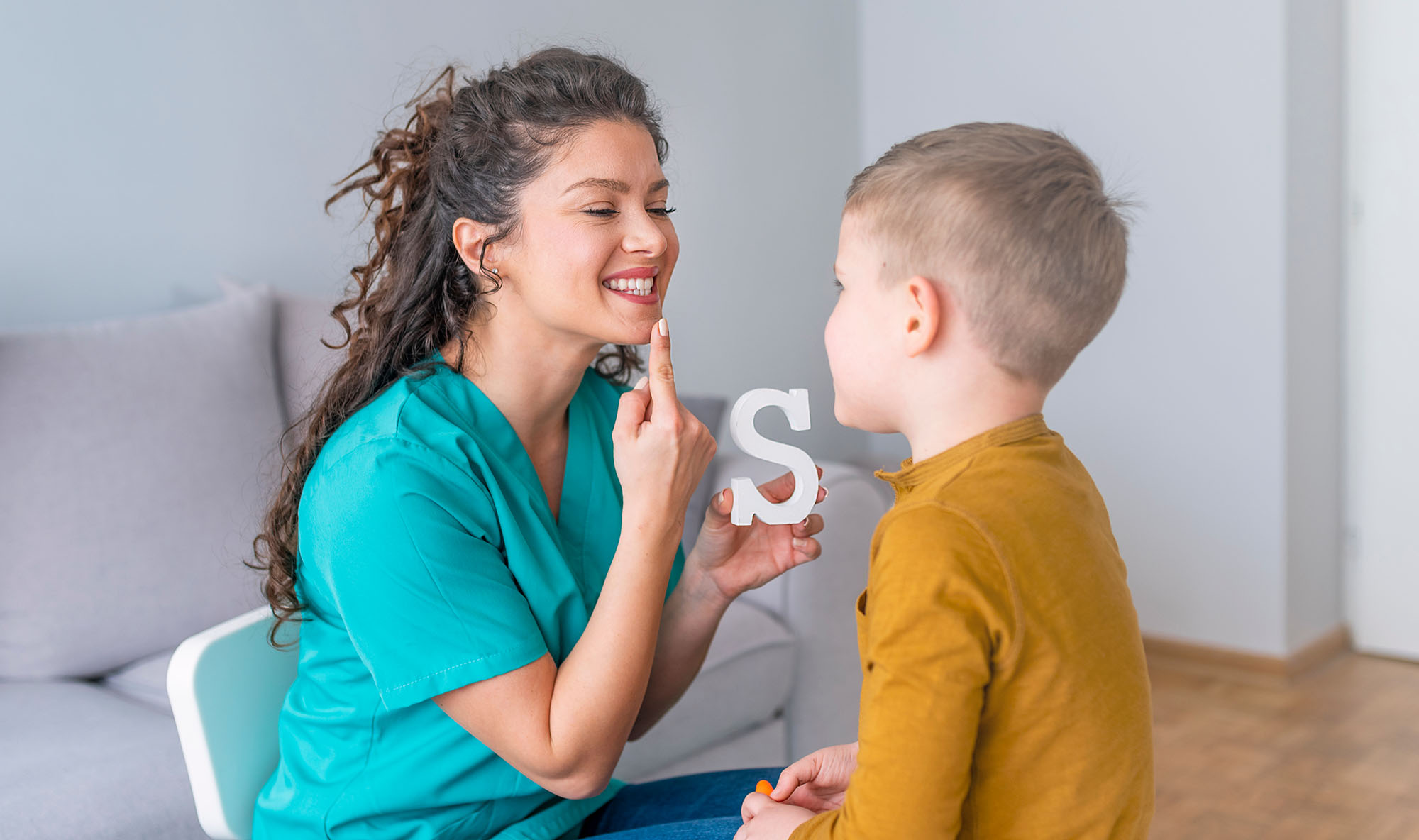 Advice from a Senior SLP: Finding your First Therapist Job
By Kristin Blanchard
It's your last semester of graduate school and you've completed exams. And now, there's a flurry of chatter amongst your fellow "Type A" peers about their job hunt. Don't panic! You're in a great field and everyone, yes, everyone (even the person who wasn't any good in clinicals during your first year) will get a job. Why? Because speech-language pathologists and occupational and physical therapists continue to be in high demand.
One thing you probably didn't learn in graduate school is how we're compensated. Your initial job search is the first time you'll use your analytical skills that will have real-world consequences for your therapy career. So, choose wisely. The biggest mistake I see new graduates make is being singularly focused on hourly rate. But this is the "shiny object" companies dangle to get you to bite. New therapists who are looking for a job have no idea how that hourly rate will translate into monthly compensation. For example, is the company able to guarantee the number of working hours? Or is the hourly rate inflated because the company has fewer hours to offer? Maybe the company plans to hire you as a 1099 contractor with higher tax implications.
Pay is only one factor to consider
If a clinic offers you the highest hourly rate but you only get 10 clients, how does that help you? As a new speech-language pathologist, you are considered a highly educated professional who is paid for your time serving clients, patients and students in public and charter schools.
Most therapy careers are in healthcare and education. Unfortunately, both are broken systems and aren't known for high compensation rates. So, understanding that your income is directly linked to the number of patients you see in a day, whether it be in a school, clinic, home or hospital, is the first step in determining if a job offer is lucrative.
What if the amount you're paid is roughly similar no matter where you get a job? Then what should you focus on during your search for therapist jobs? Long-term growth opportunities and cultural fit! Are your values aligned with the company culture? How stable is the company? What is the management team's philosophy, What kind of training and mentoring opportunities will you have that will enable you to develop and grow your therapy career?
What do you want to do vs. What can you do?
There are many different jobs that you can do as a new graduate, but figuring out what you want to do means knowing yourself. To find a job that is the best match, start by thinking about your temperament, work style, and interests. You'll have hurdles to overcome in any job and they depend largely on setting, location, age group, schedule, flexibility and work environment. This is a summary of feedback I have seen over the years from new clinicians.
HOME SETTING
Advantages: When working in clients' homes you can use a personal coaching model with families in their natural environment. Helping families learn how to interpret their child's communication and interactions to meet their needs and how it relates to development is very rewarding. You'll provide parent education and compassionate counseling and will have the opportunity to develop relationships with caretakers as well as clients. Some therapists thrive on the personal relationships that develop, and like the flexible scheduling and the opportunity to develop deep clinical skills.
What to Think About: New graduates may feel less confident with their knowledge base and may not be prepared to address a wide array of concerns and provide solutions in a home environment–especially if they are not a parent/caretaker themselves. Your ability to influence change with a client or patient in their own environment that already has built-in routines, expectations, and ways of doing things may prove to be challenging. You also need to work in an unstructured environment because you will work primarily out of your car and will need to manage drive time between clients. And prime working hours will be between 2 pm-7 pm when families are home from work and school.
CLINIC SETTING
Advantages: When working in a clinic, you spend 90% of your day in treatment sessions with clients with a variety of disorders. This is a great opportunity to take a deep dive into developing your clinical skills and learn from observing or co-treating in other disciplines. Outpatient settings come in a variety of shapes and sizes and offer an array of service types. Some clinics are bustling places with multi-disciplines and some just have a couple of therapy rooms and one other therapist. This is where you need to think about what you want. Do you envision an open space clinic with all disciplines represented or do you see yourself seeing clients on your caseload in a quiet therapy room of your own?
What to Think About: The length of therapy sessions matters. If a clinic schedules clients every 30 minutes, you could see as many as 16-18 clients in a day versus seeing 6-8 clients in a day. Do you have autonomy over your schedule or do you show up for a "shift" and get scheduled at random? Understanding that most clinics have productivity requirements, how they approach and manage productivity and paperwork requirements is an important consideration. Other questions you should ask yourself include: Are there materials available in the clinic? Who provides the supplies? What about computers and other technology such as copiers, laminators, etc.? Does the clinic have a specialty area that interests you? Are there other therapists—both peers and senior level, who share that interest that you could learn from?
SCHOOL SETTING
Advantages: One of the best parts of working in the schools is that the day goes by quickly and you never get bored! This is a fast-paced environment where efficiency is critical and flexibility is key.  Each day, you wear "different hats" almost every hour. You bounce from meetings with parents and administrators, group therapy with students and collaborating with teachers and staff to completing and organizing paperwork. You must be efficient in completing all additional documentation, including attendance sheets, daily progress notes, quarterly progress, IEP documents, Medicaid billing and more. Evaluations and screenings also take up a lot of time extra time in your already-busy day. Besides various age group settings from preschool, through high school, there are multiple programs for students with more serious needs (e.g. AAC, Autism, Emotional Disabilities, Early Intervention). Most clinicians enjoy the consistent daytime hours and learn how to manage their time well enough to fit in breaks during the day.
What to Think About: Fitting it all in. One of the biggest challenges when starting in the schools is managing mixed groups (2-6 students) in a short 30-minute session. Since scheduling can be a challenge (working around teachers, other specialists, etc.), you may be providing therapy for students working on language, articulation, and social skillsall in one group. You need to create lessons targeting different skills and ability levels, all while figuring out how to manage various behaviors. In this setting, you will spend about half of your day in meetings and completing paperwork. Many clinicians see high caseloads in school districts and find they need to put in a lot of extra time to complete paperwork after hours and on weekends.
You are entering the exciting and rewarding world of speech, occupational or physical therapy. And being in demand means you'll be able to design a career around your personal life and needs while using your education and skills. While your first and subsequent therapist jobs will offer many challenges such as paperwork and compliance, we all agree that we get back more than we give from our clients, patients, families and students.
Good luck!
Kristin Blanchard M.S. CCC-SLP is the co-owner of Mariposa Therapy Services. She has a background in work with cochlear implants, early intervention, K-8 schools, apraxia, feeding, and adult neuro rehab. She received her B.A. in Creative Writing from the University of Arizona and her M.S. in Communication Disorders from Arizona State University.