About Us
The Mariposa team is a diverse and unique group with varying expertise, interests, and experiences that is committed to offering the best speech and language, physical, and occupational therapy. Our therapists love learning and every year, we attend various continuing education opportunities within our field. Whether it's traveling to conferences, completing online courses, or welcoming guest lecturers to our clinic, we value the importance of keeping up with the most recent, evidence-based practices.
Senior Management Team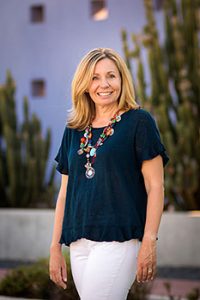 Danielle Lowe M.S. CCC-SLP, M.Ed.
Owner/Speech Language Pathologist
Danielle is one of the proud co-founders of Mariposa Therapy Services and has a passion for leading and training young clinicians. She is an Arizona Wildcat at heart, having graduated with her Master of Science in Speech Language Pathology in 1997 from the University of Arizona. Her interest in leadership led to a second master's in Educational Leadership from Northern Arizona University in 2008. She enjoys traveling and adventure-seeking with her husband and four children.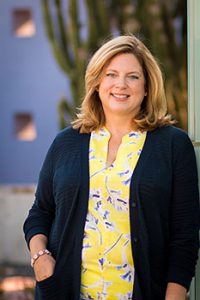 Kristin Blanchard M.S. CCC-SLP
Owner/Speech Language Pathologist
Kristin earned her Master of Science in Communication Disorders in May 2001 from Arizona State University, even though she remains a Wildcat fan. In addition to being the co-founder of Mariposa Therapy Services, she is passionate about mentoring new therapists. Kristin enjoys balancing family life and a career and believes being a mother has greatly enriched her clinical skills.
Our Story
Life can send delightful surprises when you least expect it. When our children were little, we met at a nursing mother's support group, finding out very serendipitously that we had a lot in common, including being Speech-Language Pathologists. We slowly began to know each other through other chance meetings at the local grocery store and various children's activities. Eventually we decided to join forces and talents and create what is now Mariposa Therapy Services.
Our combined skills and training have created a unique professional synergy that continues to grow and evolve organically over time. Kristin has a background in work with cochlear implants, early intervention, K-8 schools, apraxia, feeding, and adult neuro rehab. Danielle has extensive experience with high-functioning ASD, social communication differences due to giftedness, adolescent social language, K-12 schools, childhood language impairments, and leadership. We use this combined knowledge base to guide our vision to help support our clinicians as well as the clients we serve.
If you or your child need speech and language, physical, or occupational therapy, we don't want you to go through it alone.