What we're all about
Mariposa is a leading speech therapy practice headquartered in Phoenix and serving schools state-wide. With over twenty years of experience in charter schools and traditional public schools, Mariposa is an expert in school special education therapy services.
The Mariposa vision focuses on child-centered therapy through collaborative relationships with school leaders, staff, and families.
Our competent practice sets us apart from other therapy providers and assists clients in understanding and improving their therapy programs.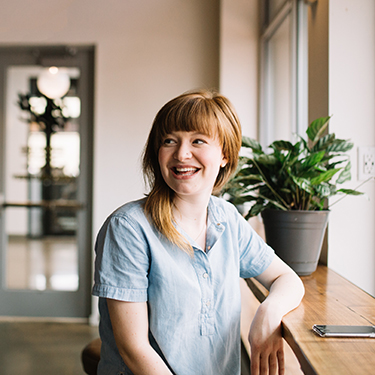 What Makes Us Different
Experts in therapy programs
The Mariposa difference is that our staff is comprised of our own employees. This means you get the best person that we have personally trained in both areas of competent practice and effective treatment. Our friendly, caring staff is well-trained and easy to work with. Close supervision and performance reviews ensure each individual staff member is meeting Mariposa's standards and the high standards set by our clients. Our internal training program and employee resources assist our staff in reaching their full potential.
Mariposa is dedicated to hiring the best! We have an extensive recruiting, hiring, and training program and assign our own employees. Compared to other companies, who simply staff random contractors to do the job
What Makes Us Successful
Mariposa's owners are working therapists in the field. With two decades of experience working with individuals with diverse disabilities, Mariposa's owners are experts in the field of communication disorders and treatment.
Child-Centered Therapy – We focus on supporting individualizes with reaching their full potential.
Collaborative Relationships – We work with clients and families to support individuals to participate in quality life experiences.
Competent Practice – We use research based techniques to assist clients achieving qualitative and quantitative progress toward their goals.
What our clients Say
I just wanted to send a quick email commending Mariposa's Speech Language Pathologist for the fantastic job she did communicating with one of student's mom and grandma during the IEP meeting. Mariposa's therapist was able to explain very thoroughly the evaluation process and where we are at with deciding as a team the best services for our student. Thank you!

My wife and I really appreciate the hard work Mariposa put in for us and our daughter. Mariposa listened to our concerns and really helped with our daughter's evaluation.

I feel Mariposa has put together a great program for children that will help them grow as individuals. The things my son has learned just in a few weeks he uses in his everyday life. As a mother of a child with Autism, people and organizations such as this can change your life. Thank you for what you do!