Adult Physical Therapy
Mariposa's rehabilitation team consists of highly trained and compassionate experts who are committed to returning individuals with illnesses, diseases, and injuries to their highest level of independence.  Let us help get you back to the things you enjoy in our friendly outpatient rehabilitation clinic.
When you choose our physical therapy program, you will receive personalized, one-on-one care and attention from our highly skilled physical therapists.  We work together with the client and family to complete a thorough evaluation to determine the cause of symptoms and establish an effective treatment plan that is tailored to address your specific needs and circumstances. Our therapeutic intervention plan uses a "hands-on" approach that includes therapeutic exercises, modalities, and manual techniques as well as patient education to restore function and boost patient recovery.
Common reasons for physical therapy include:
Activities of Daily Living
Back and Neck Pain
Cancer-Related Complications
Cardiac or Respiratory Conditions
Chronic Pain/ Pain Management
Community Reintegration Skills
Gait/Balance Abnormalities
Fall Prevention
Musculoskeletal Disorders/Posture Abnormalities
Neurological Conditions (e.g., Stroke, Parkinson's, Dementia, Multiple Sclerosis, etc.)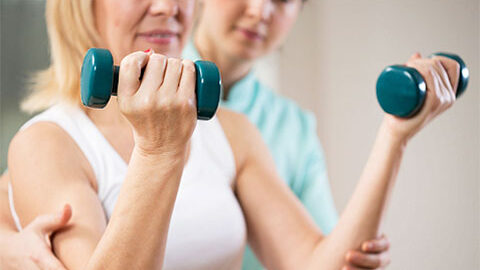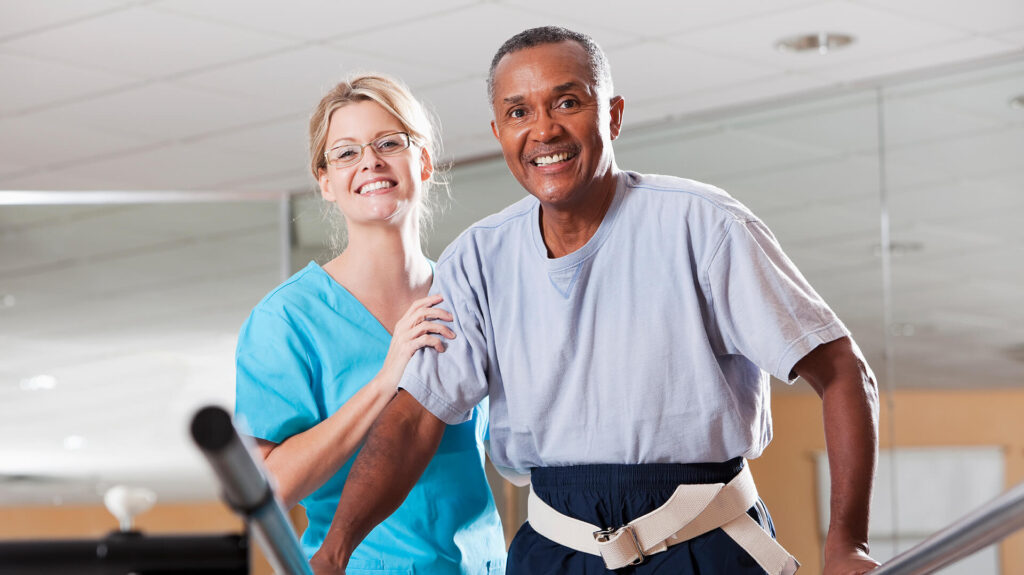 Orthopedic Conditions (Joint Pain, Spinal/Disc Problems, Arthritic Conditions)
Orthotics and Equipment Assessment
Post-Surgical Rehabilitation (Joint Replacement, Spinal Surgery, Cardiac Endurance)
Pre-Operative Rehabilitation
Prosthetic/Orthotic Management
Spine Therapy Programs
Sports Performance Rehabilitation
Vestibular and Balance Conditions
Mariposa Therapy Services is an Arizona Medicare provider, and we also accept many major insurance plans. Our physical therapists use a hands-on approach with compassionate care to make you feel as comfortable as possible. We begin with a comprehensive assessment to get you started on your rehabilitation journey and encourage patient input for treatment planning and goal setting. Take a tour of our new adult therapy clinic in Tempe.
If you or a family member is having difficulty and needs physical therapy, we don't want you to go through it alone.