Adult Occupational Therapy
Mariposa's occupational therapy program provides rehabilitation outpatient services to adults of all ages. Our compassionate occupational therapy team helps individuals restore and improve function so they can meet their goals at work, play, and in routine life. We work together with the client and family to complete a thorough evaluation to determine the cause of symptoms and establish an effective treatment plan that is tailored to address your specific needs and circumstances. We help you regain your strength, coordination, cognitive and visual-motor to restore your abilities to complete self-care home management, work demands, and pursue leisure and social activities.
When you choose Mariposa as your rehabilitation provider, you gain access to experts across multiple therapy disciplines, all under one roof.  Our therapists collaborate about advanced techniques and real-life training, and you benefit from our multidisciplinary approach. Let us help get you back to the things you enjoy in our friendly outpatient rehabilitation clinic.
Adult occupational rehabilitation services include:
Activities of Daily Living Skills (home management & return to work tasks)
Cognitive Rehabilitation (memory, problem solving, executive functioning, attention)
Fine Motor Coordination
Functional Mobility Training
Gross Motor Coordination
Hand-Eye Coordination
Hand Injuries
Muscle Strengthening
Neurological Impairments (e.g., Stroke, Parkinson's, Dementia, Multiple Sclerosis, etc.)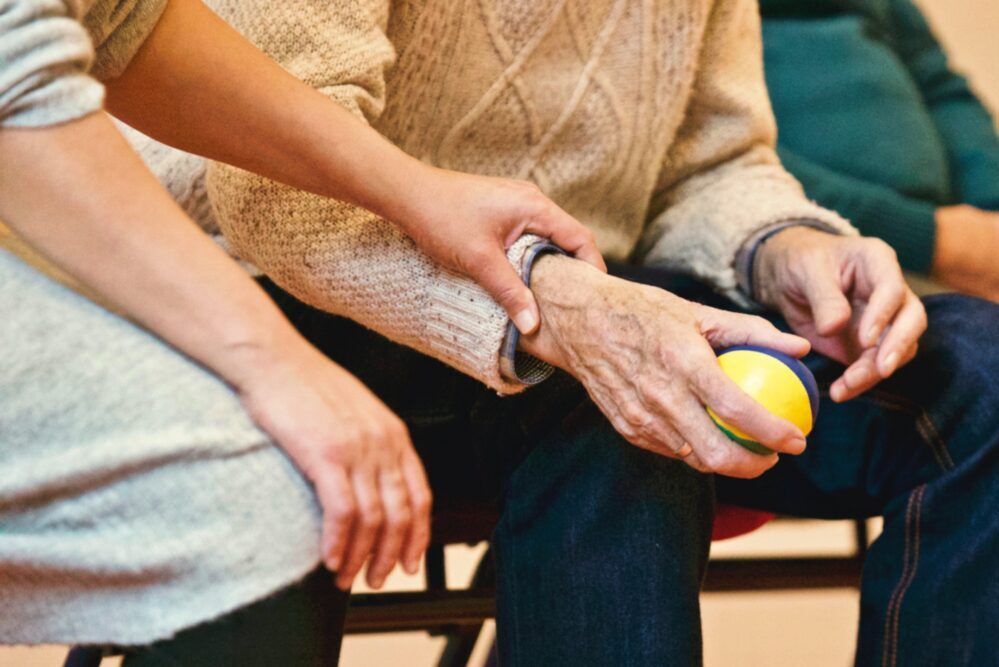 Orthopedic Conditions (Joint Pain, Spinal/Disc Problems, Arthritic Conditions)
Self-Regulation/Social-Emotional Skills
Sensory Integration
Strains/Sprains
Traumatic Brain Injury
Upper Extremity Injuries (neck and back injuries)
Visual-Motor
Vestibular System and Balance Conditions
Mariposa Therapy Services is an Arizona Medicare provider, and we also accept many major insurance plans. Our occupational therapists use a hands-on approach with compassionate care to make you feel comfortable. We begin with a comprehensive assessment to get you started on your rehabilitation journey and encourage patient input for treatment planning and goal setting. Take a tour of our new adult therapy clinic in Tempe.
If you or a family member is having difficulty and needs occupational therapy, we don't want you to go through it alone.