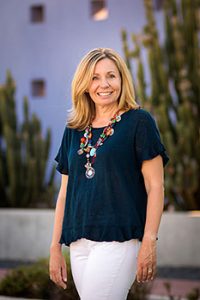 Danielle Lowe M.S. CCC-SLP, M.Ed.
Director
Danielle graduated from the University of Arizona with her Master in Speech Pathology in 1997. She has extensive experience with elementary and middle school children and more than 20 years of experience working with people with various disabilities. She has served as chair of the Speech & Language Therapy Department in a large school district in Tempe, AZ, and enjoyed sharing her knowledge as an adjunct professor in the College of Education at Ottawa University. Her strong interest in the school environment also led to a Master of Education in 2008 from Northern Arizona University in the area of school leadership. Most recently, Danielle completed a course of study in Spiritual Direction through Wisdom's Way School.
She is the co-director of Mariposa Speech Services in Phoenix, AZ. Her particular areas of interest include language learning difficulties, supervision, training and leadership in the Speech and Language field. She also enjoys volunteering in the community and at her church. Danielle has served on the board of a major philanthropic organization and has held leadership roles in diverse capacities outside of the educational field.
Danielle enjoys non-fiction writing and blogs regularly. On top of all of this, she feels blessed to have her husband and four children at home to keep her grounded.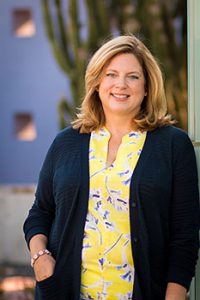 Kristin Blanchard M.S. CCC-SLP
Director
Kristin graduated from the University of Arizona in 1992 with a Bachelor of Arts in Creative Writing. After a brief stint in sales and marketing, she returned to school and earned her Masters of Science in Communication Disorders in May 2001 from Arizona State University.
In addition to being the co-director of Mariposa Speech Services, she enjoys working in the field in several elementary, middle and high schools as a supervisor. She is passionate about mentoring new therapists to continue to give back to the field of speech and language. Among her diverse experience in the field includes adjunct professor at Ottawa University in the speech program. Kristin's previous clinical experiences include both center-based and home-based programs specializing in children with Autism and dealing with speech and language issues in early intervention. Additionally, her experiences include working with the Deaf and Hard of Hearing through the Mayo Clinic Cochlear Implant Team and adult rehabilitation with traumatic brain injury and stroke patients through Good Samaritan Hospital.
Kristin is most proud to be a mother of two young children and enjoys balancing family life and a career. She strongly believes that being a mother has greatly enriched her clinical skills.